El Capitan
The most beautiful
climbing film of all time
Widely regarded as one of the best climbing films ever made, Fred Padula's El Capitan film has been unavailable for years. The original 16 mm prints, faded and scratched over 40 years, were no longer good enough to project, to show and to share… But a major digital restoration has produced a "new" version—not merely as good as the original film—but much better. You can learn more about how this film was made; see samples of individual frames from the film before and after restoration; and even order the DVD or Blu-Ray versions, just
to visit a web site devoted to this spectacular prize-winning documentary film (the web site is www.elcapfilm.com).
Reviews of El Capitan
"Among climbing films, EL CAPITAN is without peer in poetic beauty."
—Royal Robbins
"The line between gulps of void and solid rock straight up and down – hair-raising, funny, pure, beautiful."
—Gary Snyder
"Brilliant! Captures the essence of the "Big Wall" . . . EL CAPITAN is the best climbing film I've ever seen!"
—Yvon Chouinard
"EL CAPITAN is one of the very best climbing films around. It deserves to circulate."
—Doug Robinson, Outside Magazine
"EL CAPITAN is the best rock climbing film. . . period! No other film compares!"
—David Brower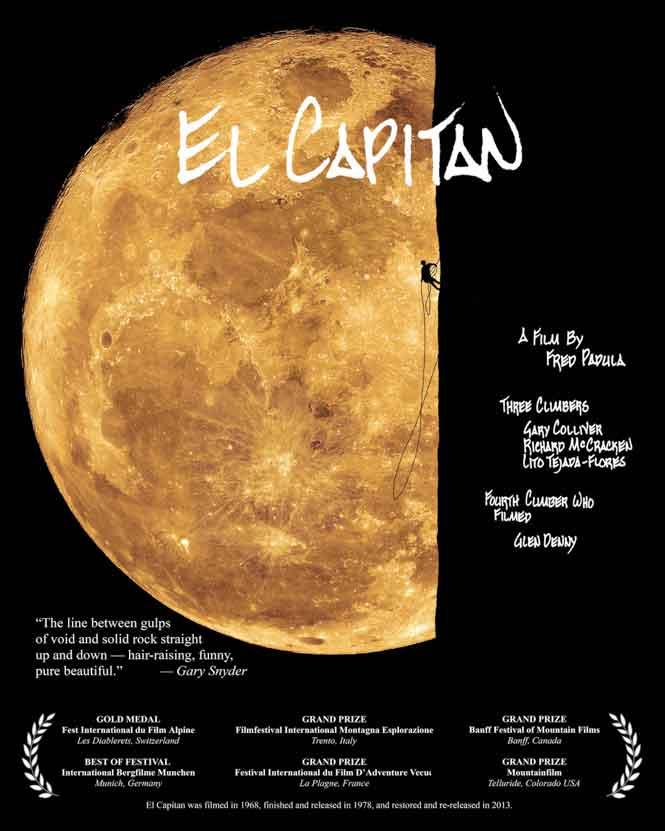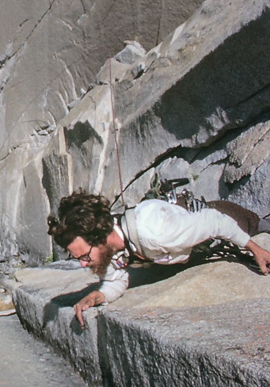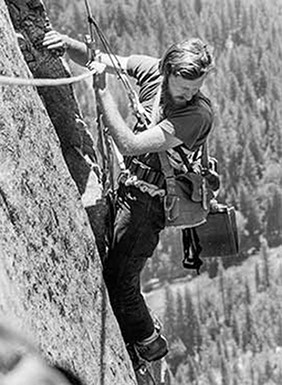 Gary Colliver leads a pitch, high on the "Nose" route of El Capitan.
Climbing cinematographer, Glen Denny, in action.
To read a terrific article and review of the film by Michael Ybarra that appeared in Alpinist Magazine 40, please > click here <
Fred Padula, Photography + Film
PO Box 254, Mill Valley CA 94942