One evening in the 60s I found myself at a The Ephesian Church of God in Christ, a black church in Berkeley, California. I was so overwhelmed by the people, the singing, the excitement and the preacher's sermon, I though, all this must be captured in a film. So, I went on to make Ephesus, my first film. It was well received and went on to win several awards. And that's how my lifelong fascination with tilm began.
I guess you could say that I was part of the San Francisco Independent or "Underground" Film scene in the 1960s. It was a very exciting time in film history, quite unlike today's film (and video) environment.
I wound up teaching film as well as shooting, producing and editing films. And to this day, film is a major focus of my life.
Filmography
​
Ephesus (1965) 24 min 16mm
"Sunday night service at the Ephesian Church of God in Christ, Berkeley, California, where Elder Cleveland unwinds a roof-shaking, soul-quaking "Praise-God" sermon and Brother Hawkins and the choir (before they were the Edwin Hawkins Singers) lay down their nonstop gospel-rock holy-soul sound, with twin Hammond organs and a lot of help from everyone else, dancing, clapping, testifying and talking in tongues in one last Sunday night delirium of black America we may never see again. The church has since been torn down."
Lito Tejada-Flores
Ephesus has won awards at the San Francisco International Film Festival; Foothill College Independent Filmmakers Festival; Tours Film Festival, France; Melbourne Film Festival, Australia; New York Film Festival; and was presented, by invitation, at the Robert Flaherty Film Seminar, Chicago and the Popli Ethnological Film Festival, Italy..
​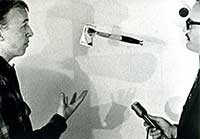 The Artist Speaks (1966) 7 min, B&W, 16mm
Interview with local artist William Kaiserling, Jr. (filmmaker Jerry Mueller) who speaks of his philosophy and shows his work. A satire on both the typical television interview and that contemporary artist whose creations, methods and philosophy may or may not be nonsense. A serio/comic expression of the trouble many of us have in deciding whether much current art is serious or only a "put-on."
​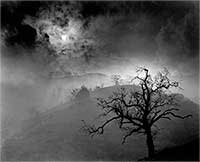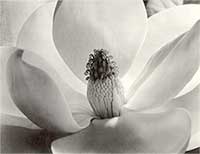 Two Photographers: Wynn Bullock and Imogen Cunningham (1967) 29 min, B&W, 16mm (also video)
A dialog between these two internationally known photographers. We see their work and hear them discuss their backgrounds, their feelings about today, their personal philosophies and their work. Above all, we get to know them personally in their own environments.